Hi Pitmasters
BBQs Plus stock Maverick Thermometers and have a
Free Shipping Offer
for Aussie Pitmasters (in Australia only sorry), here is the deal. The Deal finishes COB Tuesday 30 April 2013.
Call our Port Melbourne Store on 03 9646 4494
to order and pay with Visa or MC during business hours Mon - Friday 10 till 5, Sat 9 till 4. Ask for Rob or Amanda and we will ship via parcel post that day.
(while stocks last)
Maverick ET72 $59.00
image below
Our most popular model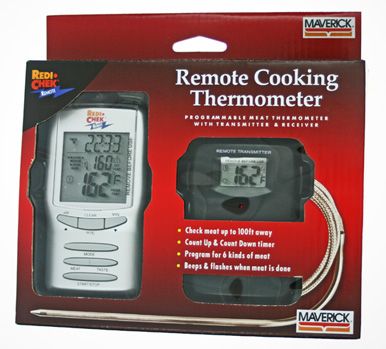 Maverick PT100BBQ $ 98.00
image below
Our Pro model, fast reading, easy conversion guide on unit. The Boss's Choice
Don't ask for a review he never stops talking!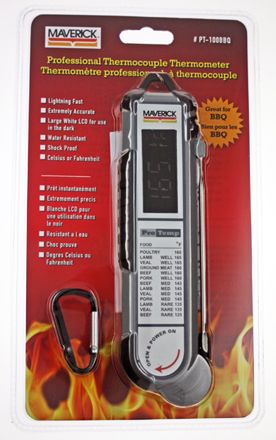 Maverick ET7 (Dual Probes) $89.00
image below
Popular model in Yoder circles.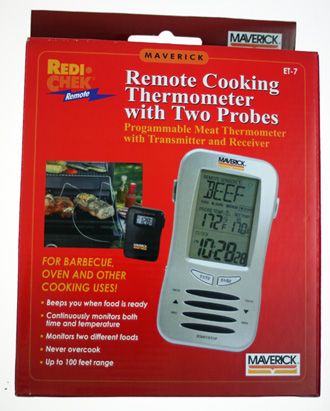 Maverick ET71os $59.00
image below
Base model.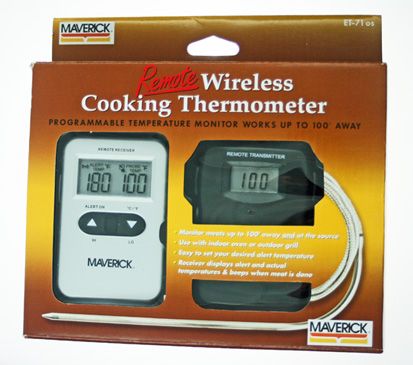 Our No BS Policy: These are our regular retail prices, the Free Shipping Offer is for a limited time only and represents a saving of $ 7.80 on each individual unit.